We are Elizabeth & Ann, two American and English women who have lived in Tuscany for more than 20 years. We were one of the first wedding planning agencies in Tuscany. Our background is in sales, marketing and logistics, as well as interpreting and translating here in Italy. All excellent building blocks to lead to event planning for English speaking couples coming to celebrate their big day in this great Italian region of Tuscany.
One of the keys to our success is that we are "foreigners" just like you! Overcoming language barriers, knowing how to deal with Italian red-tape and having an international mentality, together with vast experience in event planning, make us ideal partners to work with you to create your own "Original Tuscan Wedding".
We are not stylists here to impose our taste onto you, but rather we are logistics experts who can make your event stress-free while assisting you to achieve the look and style you prefer. We strive to give you unique,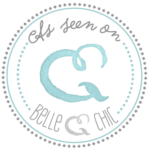 romantic inspiration via the professional local vendor network we have built up in the past 12 years. We offer an array of wedding venues (castles, villas, agriturismo, boutique hotels) and can also work at any location (private villa or restaurant) you book directly. We feel you should also benefit from our know-how and networks to ensure that everything runs smoothly and within your wedding budget.
Contact us for more information at: info@originaltuscanwedding.com.
Read all of our
Wedding Planning Reviews
at