Meet Elizabeth
Founder of OTW + Chief Executive Officer
Born and raised in Portland, Oregon, but have lived in Florence, Italy, for 25 years.
After earning a degree in European Studies at Scripps College of the Claremont Colleges (California, U.S.A.), I taught English, in Florence, and then moved into a career in logistics, sales, and marketing for an international firm, based in Tuscany.
After organizing international events and helping several foreign couples elope to Tuscany, I saw a gap in the wedding industry for planners of destination weddings.
I founded Original Tuscan Wedding, in 2004, to assist non-Italians wanting to marry in this beautiful region of Italy.
The OTW team members, in addition to conversing fluently in Italian, are native English speakers; this is a rare combination among wedding planners in Italy. Our professional relationships and solid reputation as planners of destination weddings have helped the company flourish.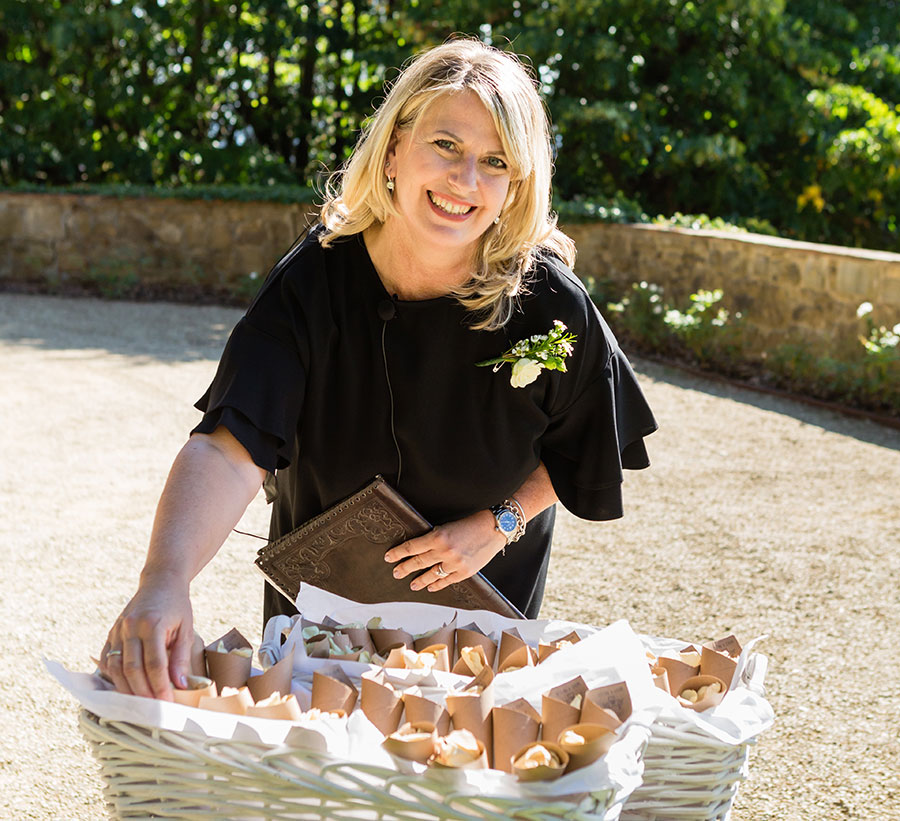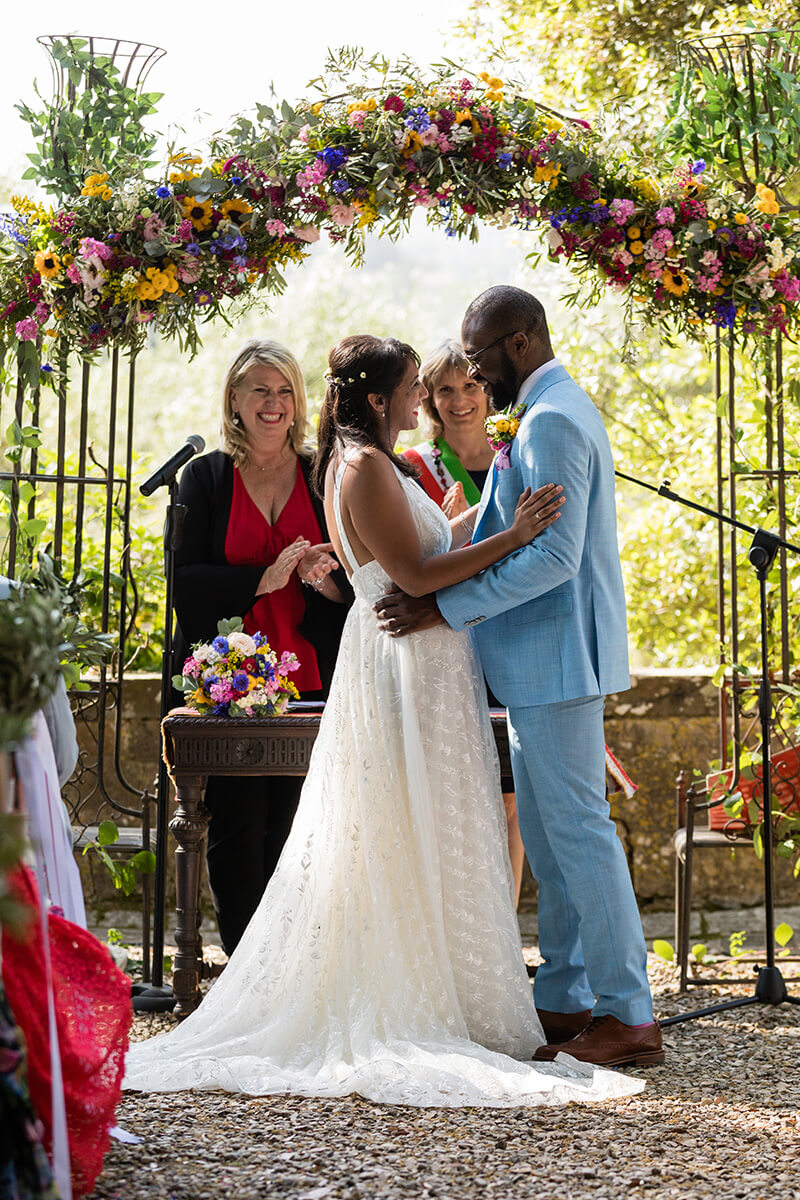 Since day one in the wedding industry, I have worn multiple hats: planning weddings, interpreting Italian civil ceremonies, and serving as a wedding celebrant for symbolic weddings, for both Italian- and English-speaking couples.
These Experiences have been truly enriching and I still adore the happy emotions I see in my couples' eyes.
Choosing a celebrant is a very personal decision, especially when you are celebrating in a foreign country. Your ceremony is the pivotal moment of the day.
Being chosen for this extremely important role is truly an honor and a privilege.
CONTACT ME
"Your joyous approach, with your friendly smiles, put everyone at ease and made the whole ceremony feel very personal.