Organizing the perfect wedding doesn't only mean choosing excellent food and a dream location: a perfect wedding must have a unique and inimitable style, which reflects the personality of the couple.
With our experience in wedding planning and coordination, together with the floral, catering, lighting and other professional teams we have formed, we can help you style your wedding according to how you envision it.
We can also help you to find beautiful made in Italy wedding decorations and amazing artisanal products to decorate your venue and give your wedding an even more Tuscan touch.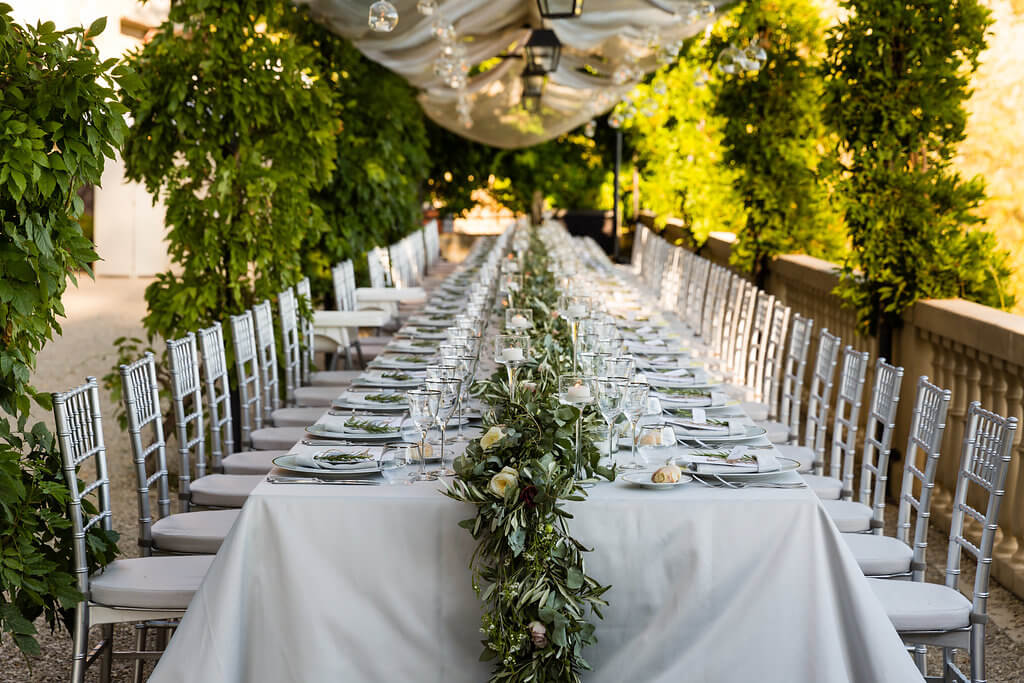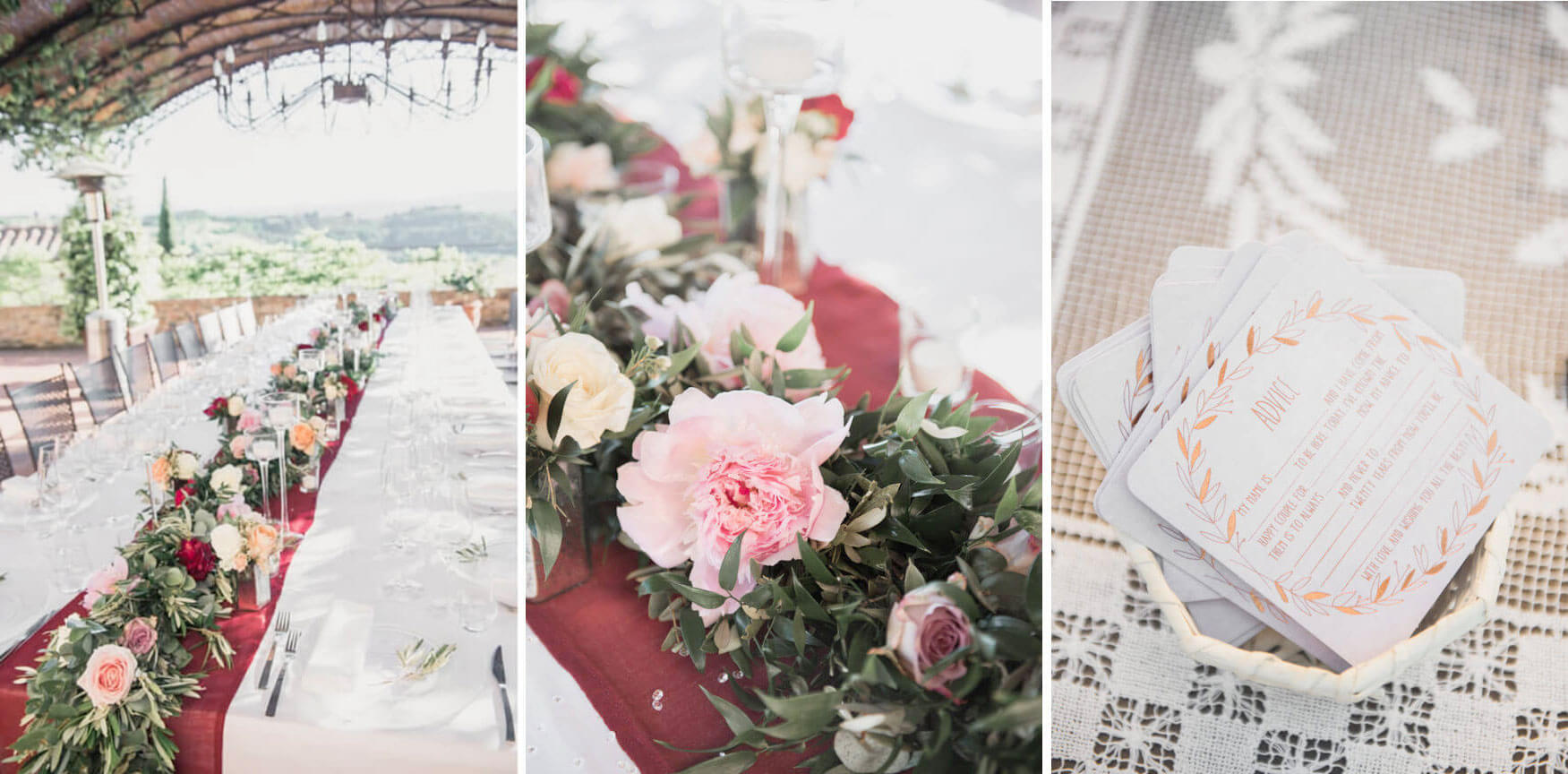 We work together with our clients and the various budgets and ideas they have for decoration. We are not here to impose our taste onto you, but to listen to your ideas and assist you to achieve the look and style you prefer. 
When the big day comes, your venue will be decorated perfectly, with all vendors coordinated, so you won't have to worry about a thing. Simply enjoy your special day!
Our wedding styling services include:
LIGHTING
One of the biggest "wow-effect" elements of an event is creating interesting lighting. We work with the best design production companies in Tuscany who know the venues well and are able offer interesting ideas.  The atmosphere can be romantic with fairy lights, strings of bulbs, and light initials.  But, according to the characterists of each venue,  we can enhanse the venues natural beauty or create also new dramatic lighting effects.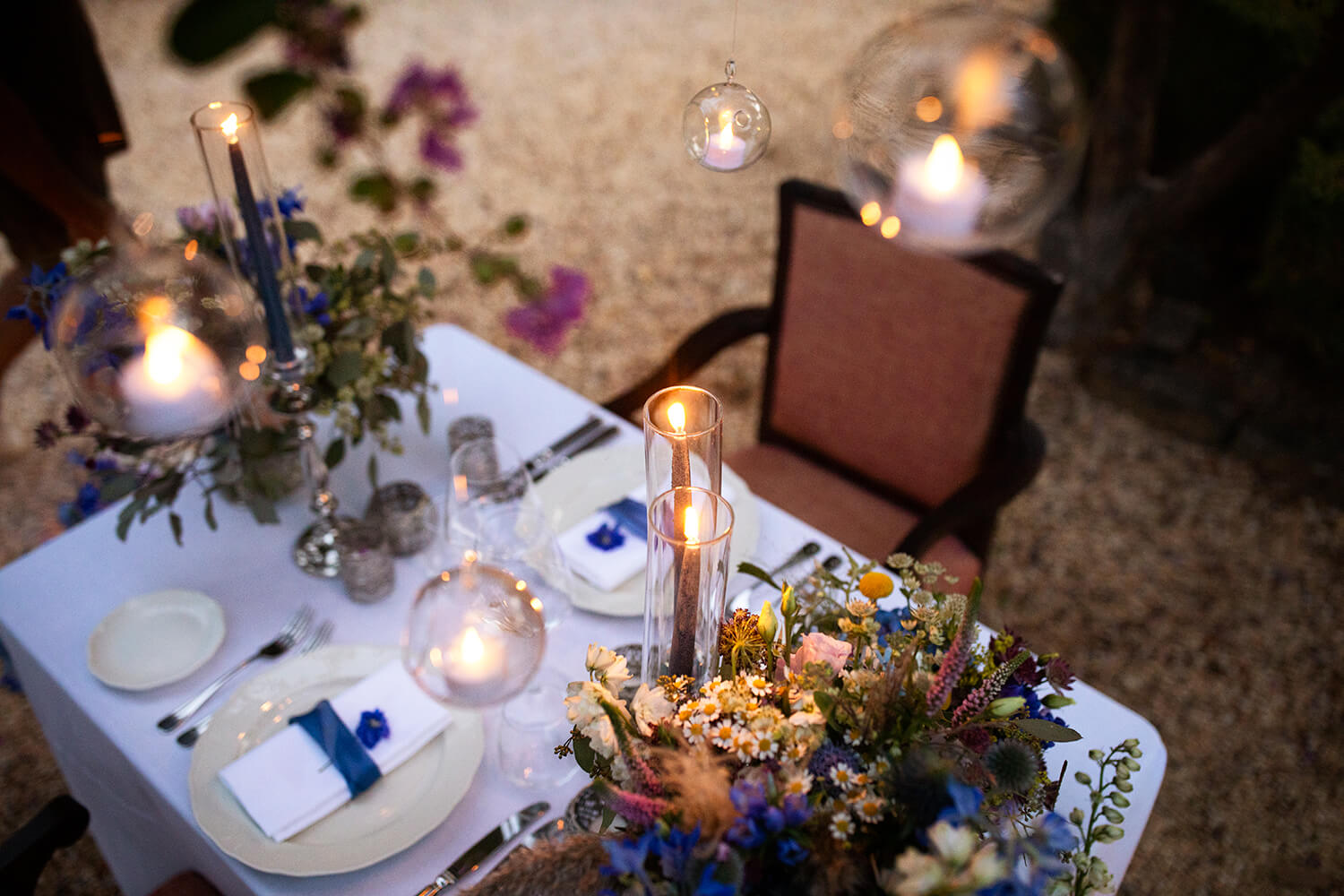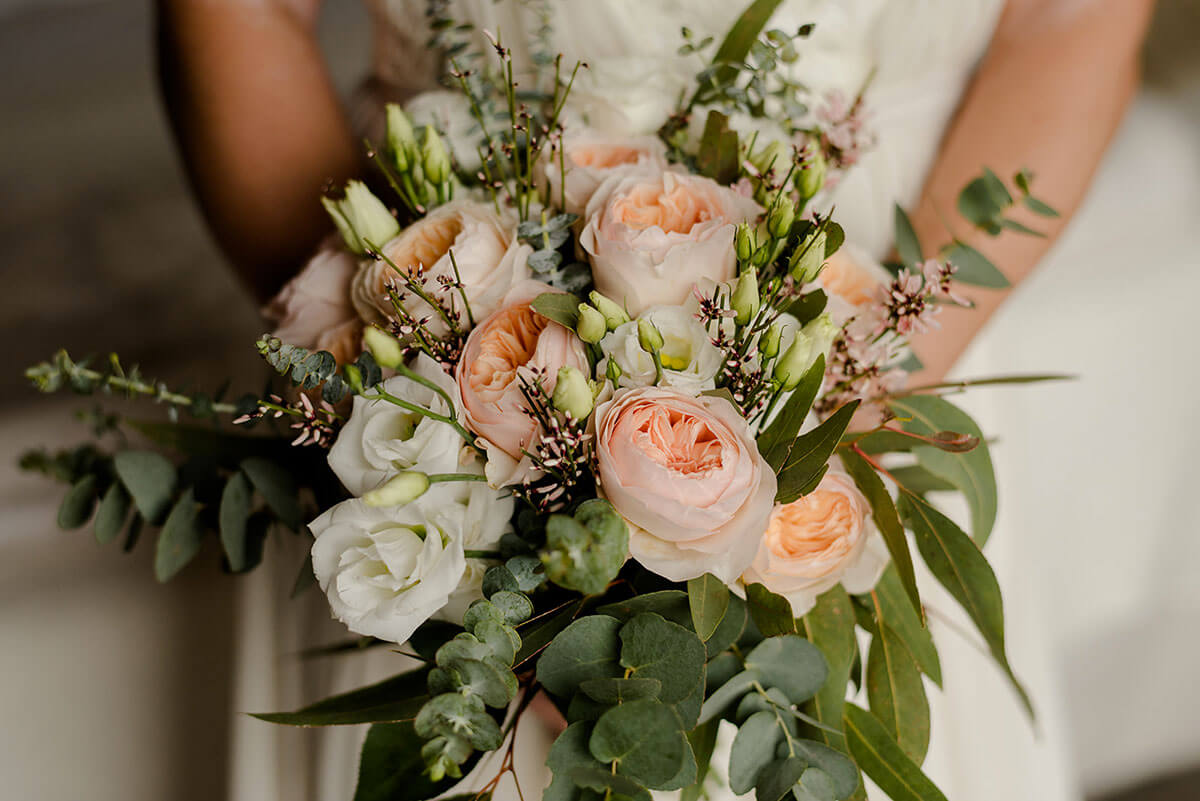 WEDDING FLOWERS
Decorating the ceremony area and wedding reception tables is one of the most important starting points when personalizing the look your event. Your floral choices really set the mood and make your venue unique to your special day. We, with our caterers and floral design team, can help you to select beautiful table settings and flower decoration that make your wedding areas truly special.
ADDITIONAL DECOR
Chandeliers, candles, carpets, personalised wedding signs, special furniture, frames, sparklers and other fun details make your event stand out. We will help you find these specialty items that are right for your venue and budget.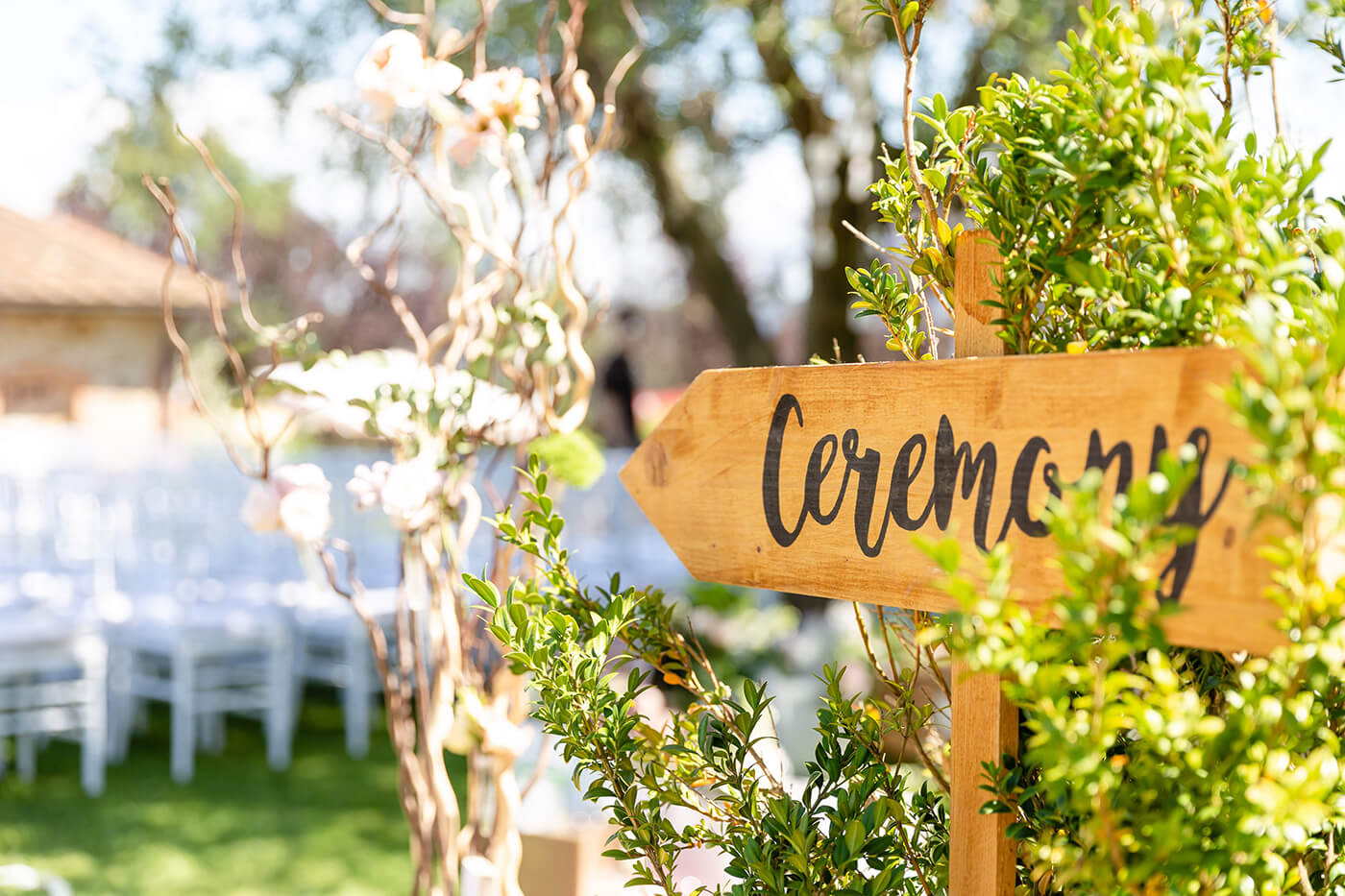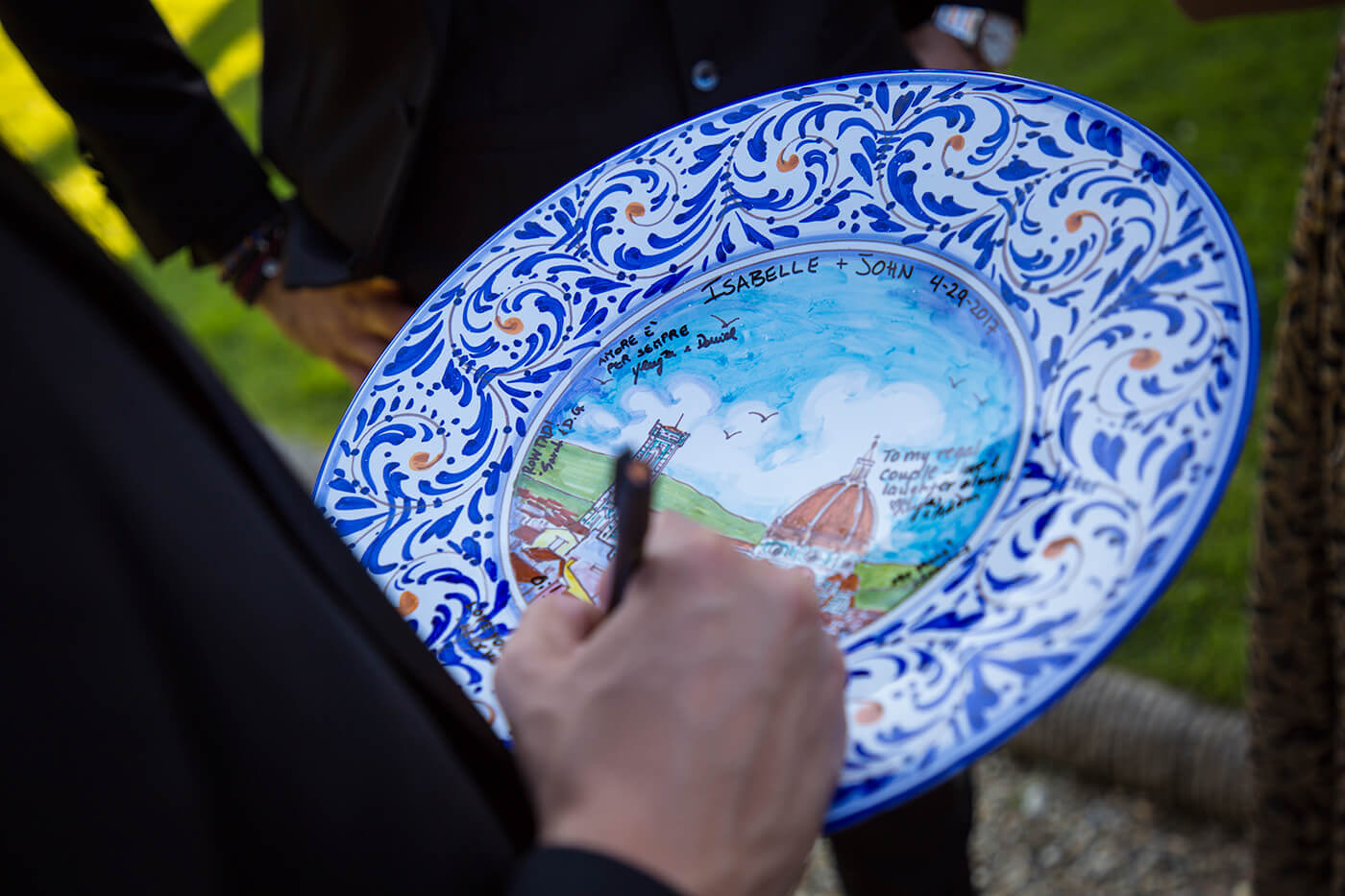 WEDDING FAVORS
More and more, couples prefer to choose favours that are not tossed aside but rather enjoyed fully on the day of the wedding or taken home as treasured keepsakes.
Tuscany has so much to offer! There are excellent local producers of wine, limoncello, biscotti, Jordan candy covered almonds, olive oil and other artisan products to surprise your guests with.
Are you interested in our Wedding Styling service?
We can't wait to bring your ultimate wedding dreams to life.
Contact us for more information.