We love weddings, but most of all fun weddings. In Tuscany, let's be honest, great food, wine and breath-taking views are a given.
What do we suggest to bring some fun into a romantic wedding? Big or small, we believe that music is the key.
Music for your ceremony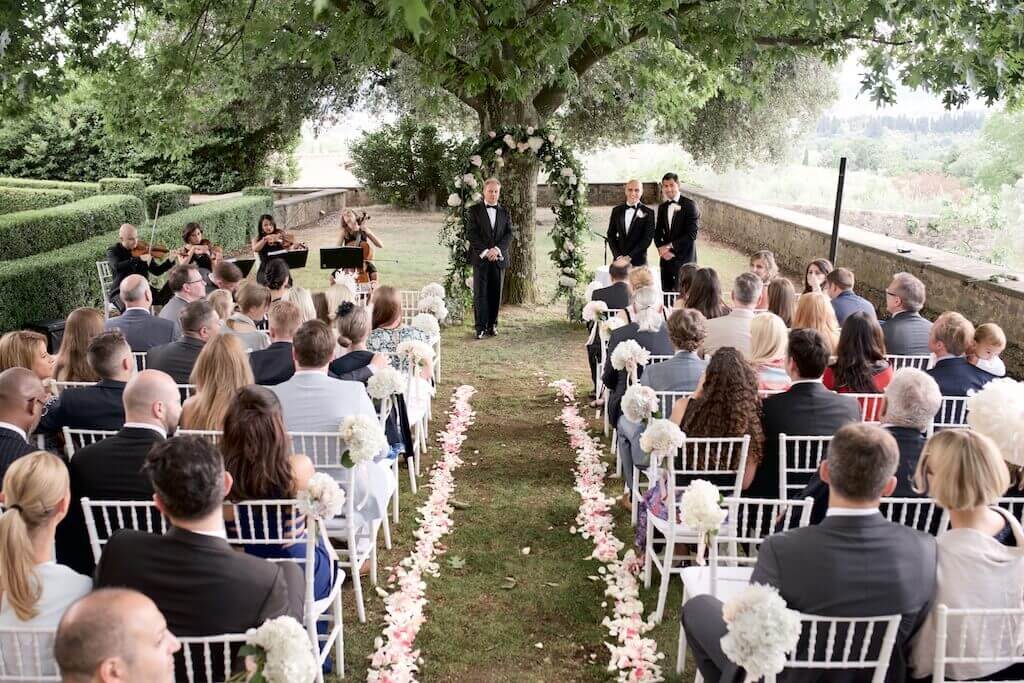 Even if, and really, especially if, you have an intimate wedding, music is so important for the ceremony. It is not only for background ambience but to create the atmosphere and build anticipation for the arrival of big moment when the ceremony begins.
Many couple prefer recorded music so they can hear the original versions of their favorite songs and in these cases our expert sound technicians bring and set up the right equipment for each ceremony area.
Our personal preference though is always live music as the entertainment factor and emotion that a musician brings surpasses often times what a speaker can blast in that moment of your event. Popular choices for ceremonies are string instruments – violins, cellos, harps and guitars. All the musicians we book are professionals who play in orchestras and bands.
Music for your reception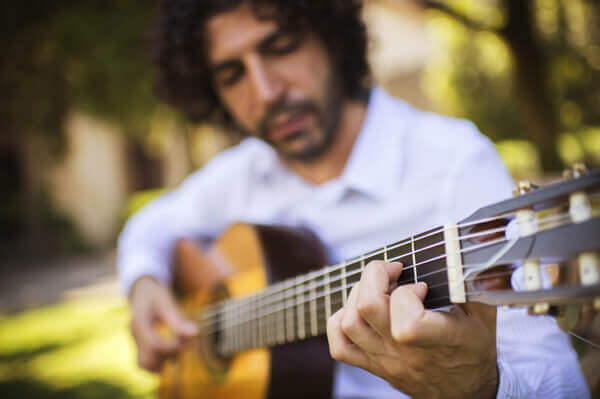 Now the real fun starts! Cocktail hour in Italy is our favorite part. The canapé, hand-cut prosciutto, amazing cheeses, tiny bruschetta. Our mouths are watering already. Don't forget the flowing prosecco!
This time usually lasts about 90 minutes and photographers are off with the couple for a portion of this time. We make sure the food, drink and general flow of this moment is fun for guests.
You can have the same classical instruments play during this portion of the wedding which is the most cost effective choice. Otherwise you can step it up a bit and get a jazz trio, guitar duo or have the band that is booked for the dance party play a more romantic repertoire for the cocktail hour.
At the table

We always suggest a sound system set up for the sit-down meal for speeches and background music.
We can't stress enough how important good quality equipment and a technician to man it so there are no squeaky speeches and the volume is under control.
Another fun option to add to the sound system could be a solo member of the band you choose to sing a few special songs you love or even folk duo or trio!
Italian music (Volare!!) is a great touch. The musicians can walk amongst the tables between courses.
The Party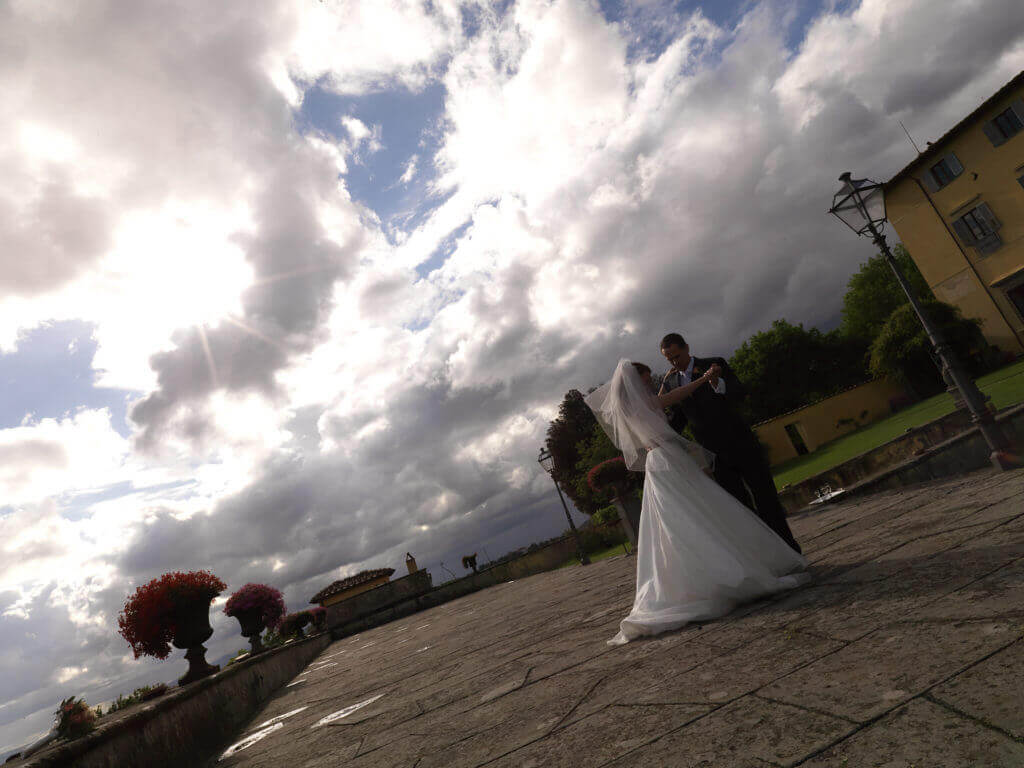 The first dance should be unforgettable but also fun. Practice, surprise, make it special and meaningful for you. Rehearse at home and maybe take some lessons or just sway to a song that speaks your language of love.
Your choice of music should be a mix of both crowd-pleasers and what you really like. Start with songs everyone knows and work toward more eclectic tunes perhaps.
Select songs that will get people dancing or if even if you go for more Jazz or Blues instead of dance music, make sure the song choices are entertaining to your all, keeping the mood high.
Remember to tell your female guests to bring flats or you can also provide flip-flops or cute, cheap sandles as a party gift.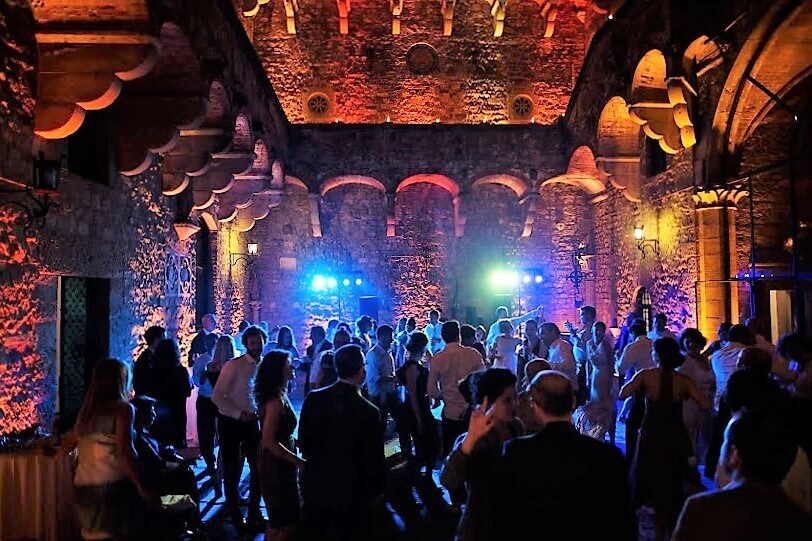 We work with excellent music consultants to book the best DJs and bands Italy can offer.
Contact us for more information: [email protected]